If you ask midcentury modern home enthusiasts about the objects of their affection, followers speak in rapturous tones about expanses of natural light, airy spaces and natural materials.
They admire the legendary Frank Lloyd Wright structures and the visionary architects who designed mid-20th century modern homes in the area — Ralph Fournier, William Bernoudy, Harris Armstrong, Isadore Shank, Robert Elkington and Charles King.
The post-war housing boom gave rise to designing "the best, for the most, for the least," the motto of renowned furniture designers Ray and Charles Eames. New technology utilizing lighter metals allowed high design furnishings to be made stronger, quicker and less expensively than before.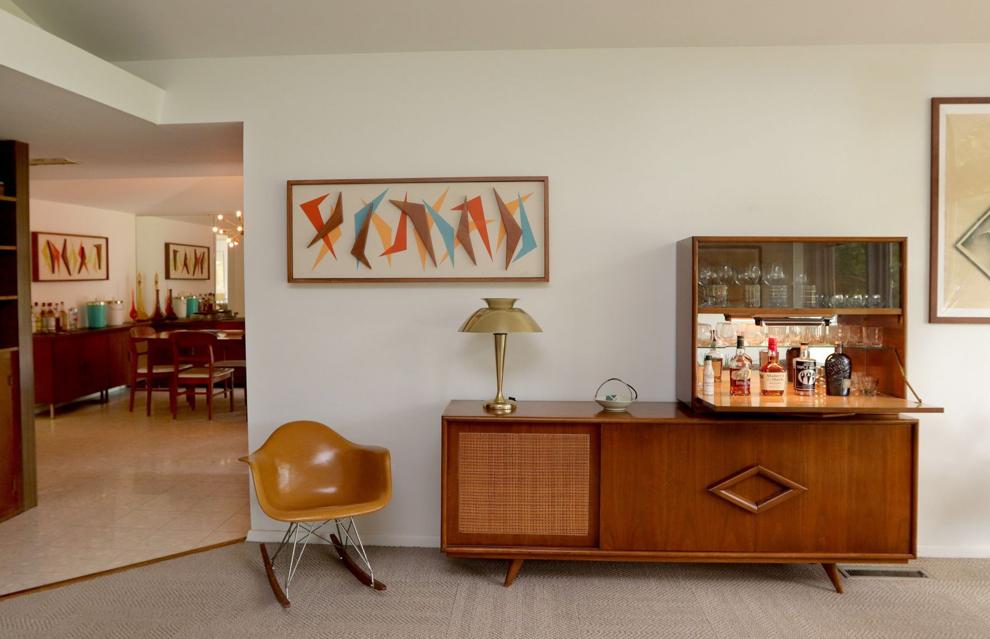 Among collectors and sellers of the seminal pieces inside such homes, you'll hear odes to chairs and sofas made famous by design titans like the Eameses, Isamu Noguchi, Florence Knoll, George Nelson and Eero Saarinen.
That last name should be very familiar to any self-respecting St. Louisan. Yes, the same architect who designed our region's most famous landmark also designed the recognizable womb chair.
"The St. Louis Arch is one of most iconic midcentury designs in the country," said Nathan Wilber, president of ModernSTL, a nonprofit promoting awareness and preservation of the midcentury modern built environment. "It's a building. It's art. It's a sculpture," Wilber said, of the monument.
Its sleek, minimalist, clean and curved lines give it an enduring beauty, while its layered identities speak to the ethos of the era. It reflects a design style that carries across architecture, furniture and art.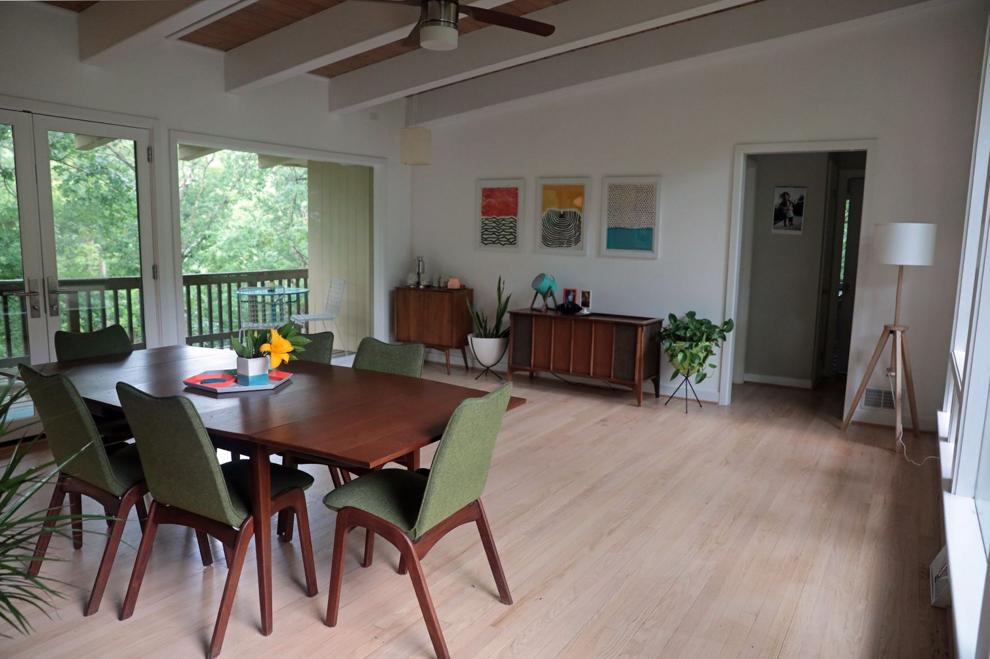 Luby Kelley, co-owner of MoModerne, a St. Louis design shop and estate sale business specializing in midcentury modern furnishings, is more blunt in describing why the midcentury modern aesthetic endures through the generations.
"Good design is timeless, but 'knowing' about good design and designers is just pretentious bullshit," Kelley said. "Looking at something and liking it is good design."
In fact, so many consumers have liked the look of low-slung sofas, minimalist accent tables, functional wooden pieces — all built to the scale of smaller homes — that the look has become ubiquitous. Retailers like West Elm and Wayfair embraced this trend, offering the public furniture that is visually lighter. It tends to work better in the smaller apartments and homes occupied by millennials.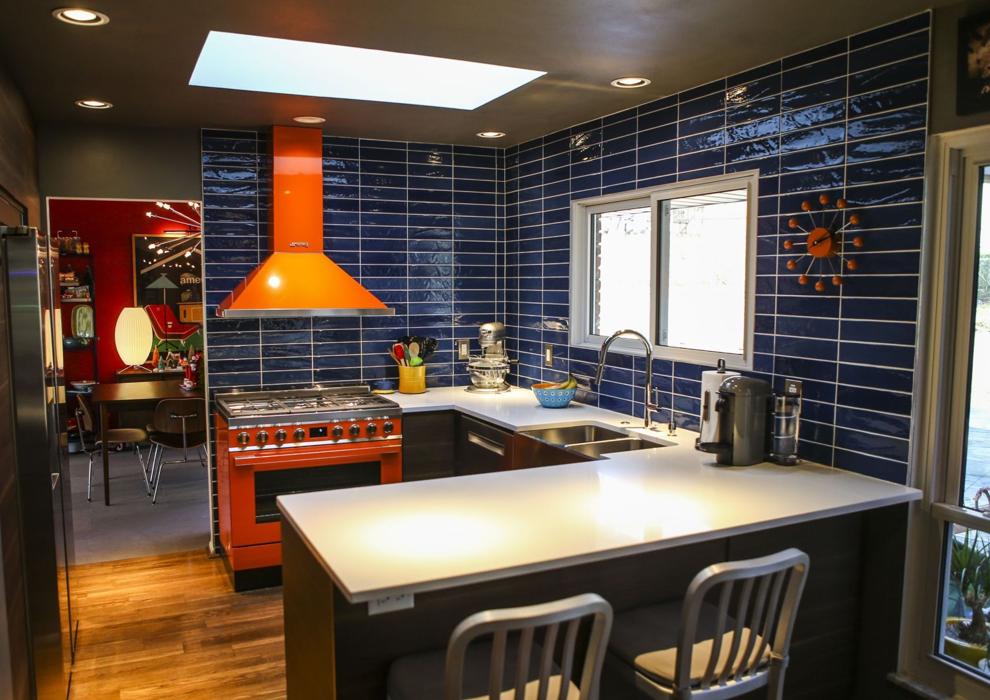 It's precisely this popularity that's turned off some people.
Rachel LaBoheme, head creative director of Bohemian's, a high-end vintage and antique online furniture store, wrote a post outlining the reasons she hates midcentury modern design.
The "originals" can be inaccessible, she writes, while mass produced replicas are overdone and cheaply made by machines. She also knocks the alleged comfort of midcentury modern furnishings: "I see these little square dining chairs or low seated living room furniture with 1.5 inches of foam, and I fail to feel the urge to snuggle up and watch a movie."
Kelley says their shop seeks authenticity with the pieces they sell.
"We don't steer our clients toward knockoffs," he said. They prefer original pieces because of the difference in quality noted by LaBoheme.
"But I don't hate on those (knockoffs)," he added. "For every mass produced, retail distributed midcentury modern piece, there's the same replicas for all sorts of traditional styles, too."
He said that most furniture is meant for sitting and enjoying, and part of that enjoyment comes from looking at something that appeals to you. He doesn't want people to get hung up on the specificity of "midcentury modern." There are classic modern pieces created in the 1920s, he said.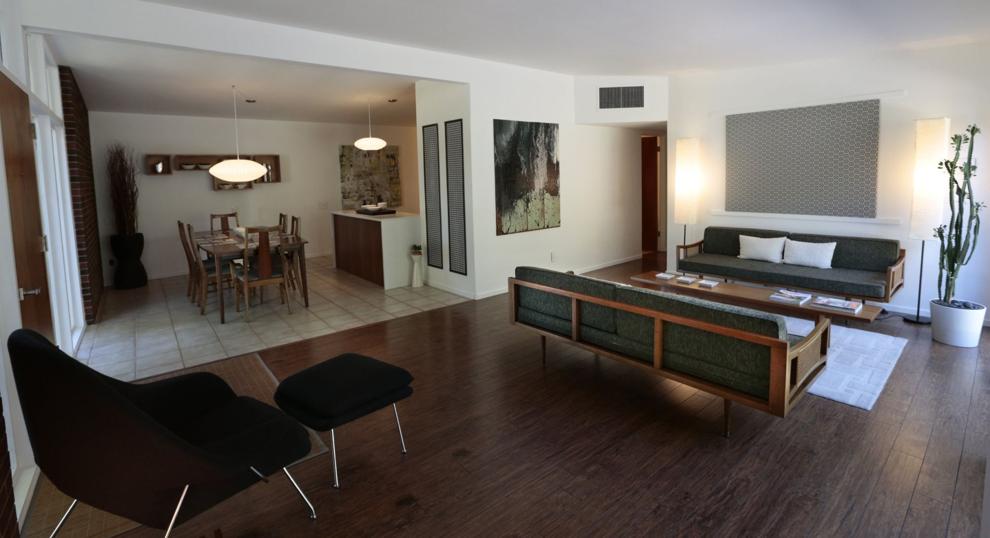 Jessica Senne, an architect and co-owner of Studio Lark, a boutique architecture and interior design firm specializing in modern and contemporary residential design, argues that midcentury modern home design never really went out of style.
Its notable features like low-slung rooflines, vaulted spaces and open floor plans with loads of natural light create the feeling of bright spaces that today's home buyers also want. The homes are designed with natural materials to be in harmony with the landscape — so much so that the backyard can feel like an extension of the house.
"There is a connection people feel to the greater landscape when they are living in these homes," she said.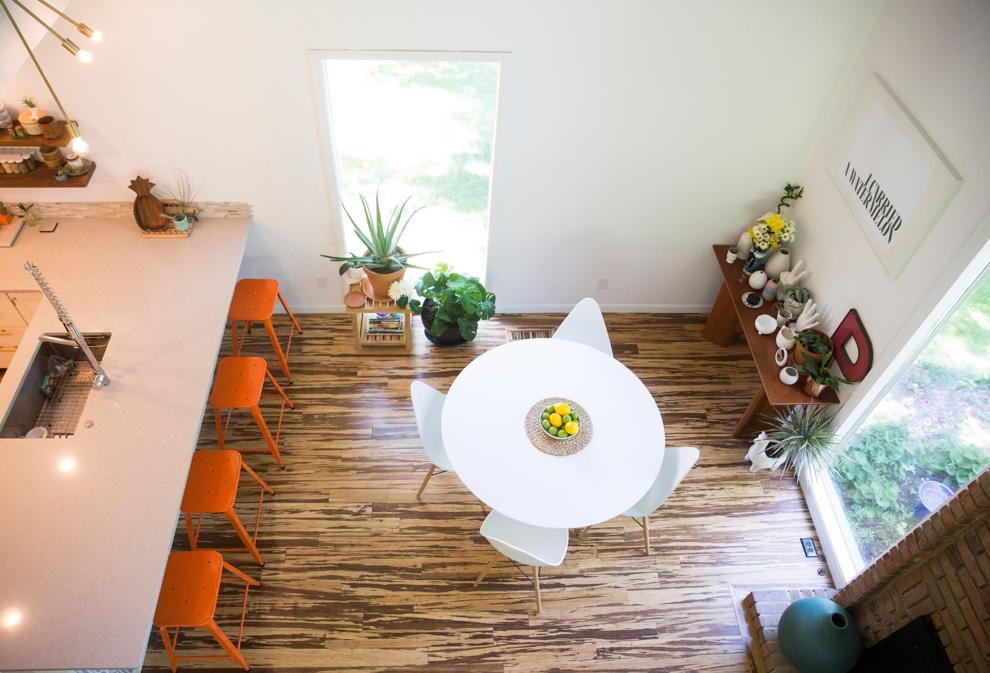 Jen Svoboda, co-owner of Svoboda/Shell with Compass Realty Group, has developed a reputation for helping clients who are searching for midcentury modern homes in the St. Louis area. They are more commonly sprinkled in suburban neighborhoods in Creve Coeur, Sunset Hills, Des Peres, Kirkwood, Crestwood, Ladue and even some in Chesterfield.
"It's not the prominent style of homes you find in St. Louis," she said. Many of these 1950s ranch homes have been torn down so buyers can build the larger, two-story new homes on the lots.
When modernist homes fall into disrepair and are too far gone to salvage by those wanting to preserve the history, it's heartbreaking, she said. A challenge is that a house built in the '50s may have been updated in the '80s or '90s in ways that ruin the aesthetic of the original form, Svoboda said. That's a tough sell for clients who are looking for originals they can preserve and restore. It's better for them to find a more dated home and renovate it true to the midcentury modern style.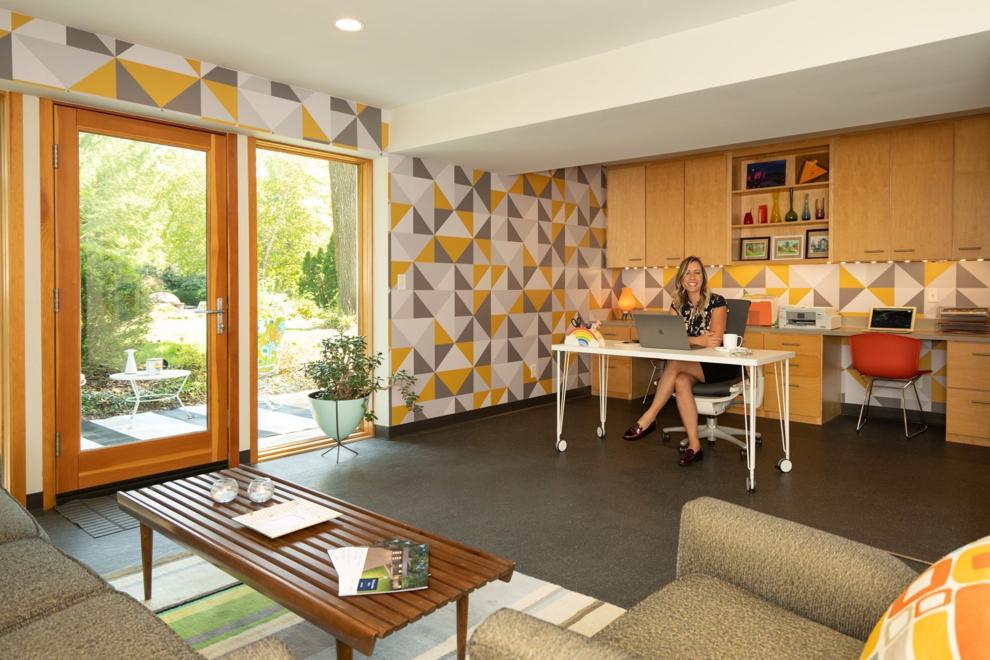 Svoboda is a fan of the style, herself, and serves on the board of ModernSTL. She bought her own midcentury modern home in 2010 and spent a decade renovating it. They sold it and moved to a modern home during the pandemic.
Wilber, president of the group, says local interest in organization has increased significantly over the past 12 years. The attendance for their events and home tours has grown.
"We've definitely seen a shift in the awareness and effort to preserve," he said. One of the turning points for the preservationist community was helping to save the midcentury flying saucer building at Grand Avenue and Forest Park Parkway. It was originally a Phillips 66 gas station and later a Del Taco. It's now a Starbucks and Chipotle.
"So many people rallied around it," Wilber said. "People had a strong emotional attachment to the building."
That's the same feeling they hope to foster for lesser known yet significant midcentury homes and structures.