This post may contain affiliate links. Please see disclosures here.
Tiled projects (and makeovers) you can do! Kick those makeover projects up a notch by adding tile!
Hello friends!
Today I'm talking TILE. Tiled projects you can do. And tile makeovers too.
I've done quite a lot of tile projects around here. I just love the look of tile and the way you can use it to really change up an old piece. Either a small one or even a furniture piece.
Here are a few of the tiled projects I've done over the years. Hope you enjoy and are inspired for your next makeover!
Tiled Projects You Can Do
1. Tiled Coastal Tray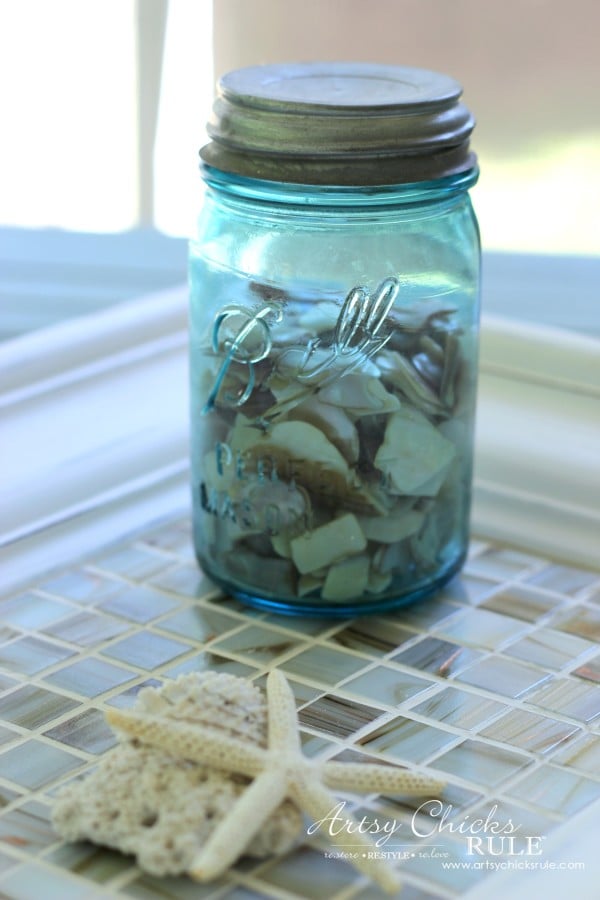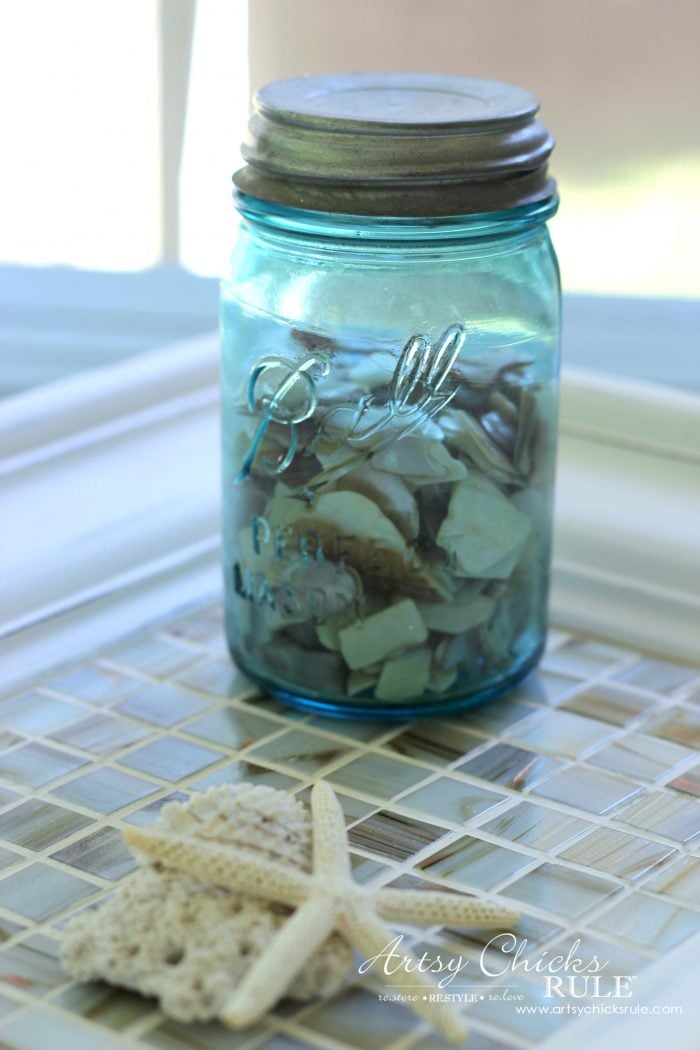 This was actually the first one I did. A thrifted print turned tiled coastal tray.
See it here.
2. Tiled Framed Criss Cross Tables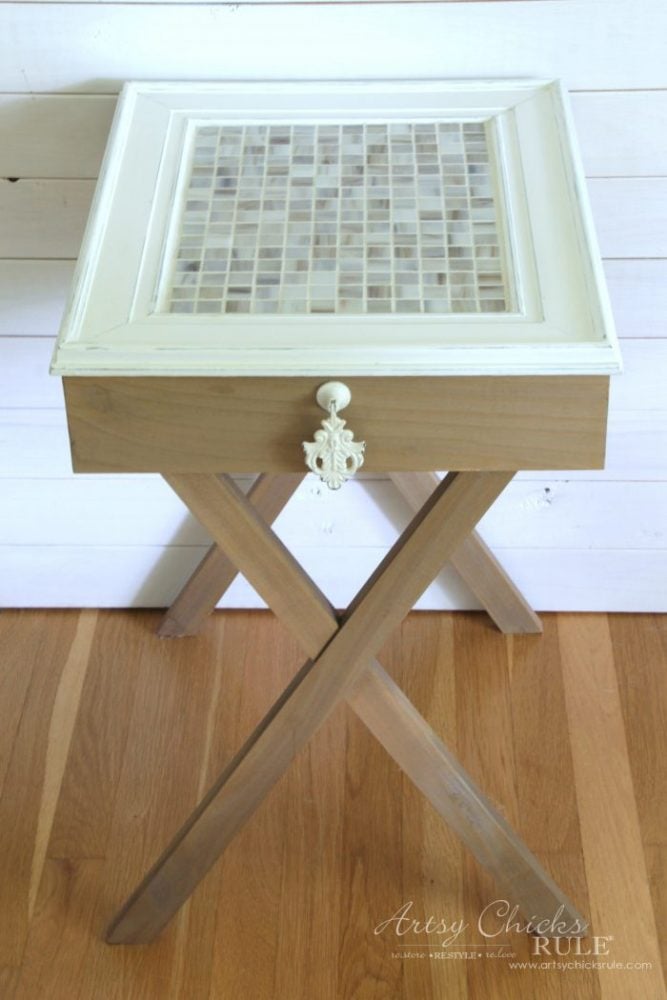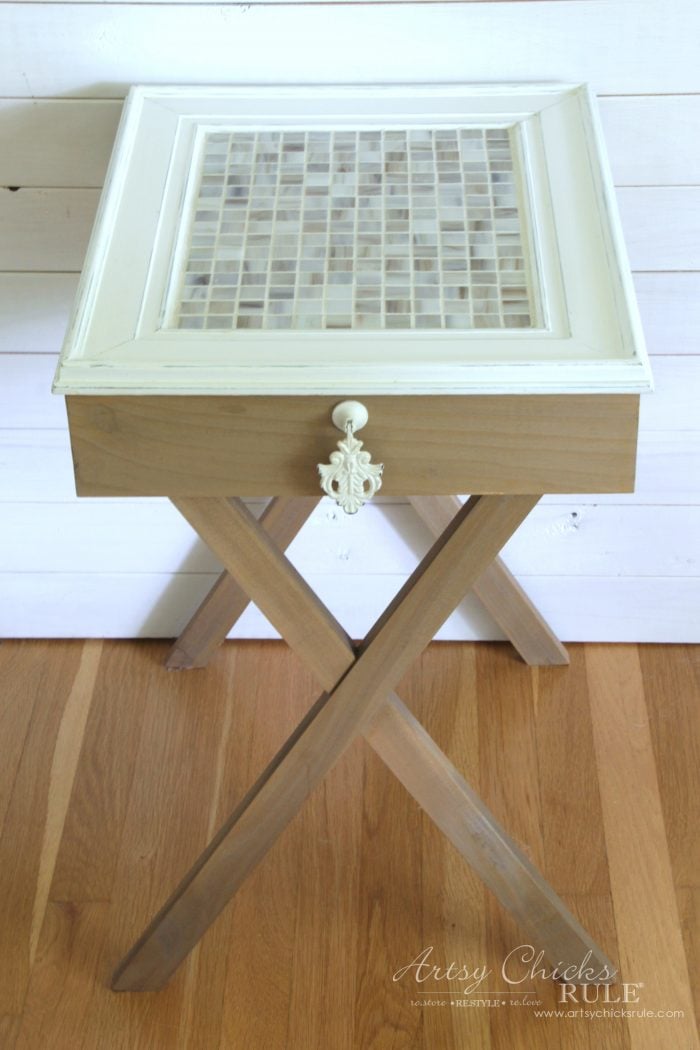 Then there was that time that I turned two old frames into tiled tabletop, criss-cross tables for our living room.
See them here.
3. Blue and White Tiled Tray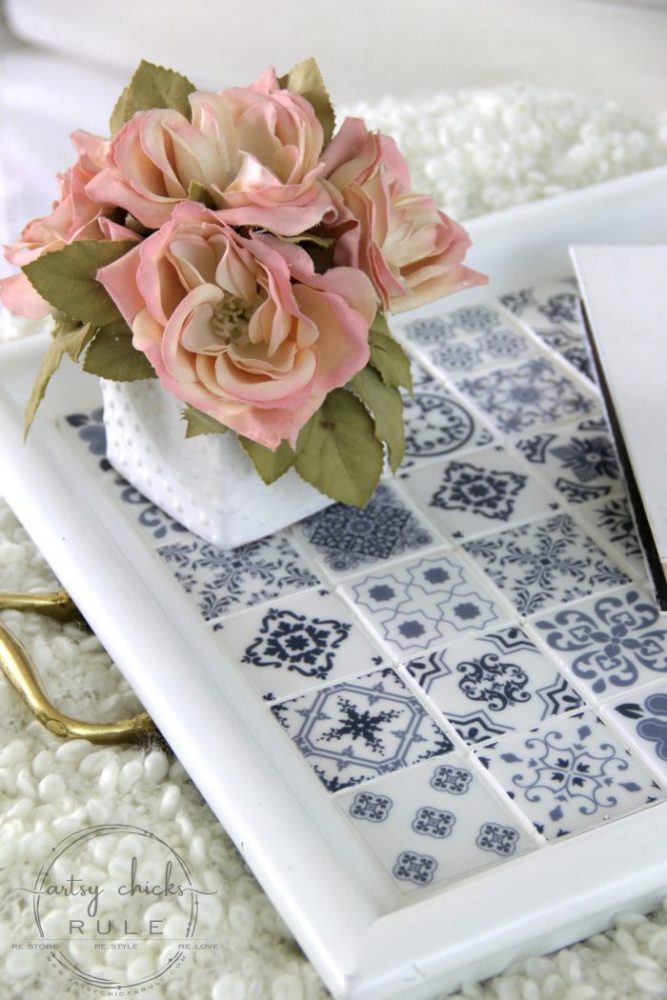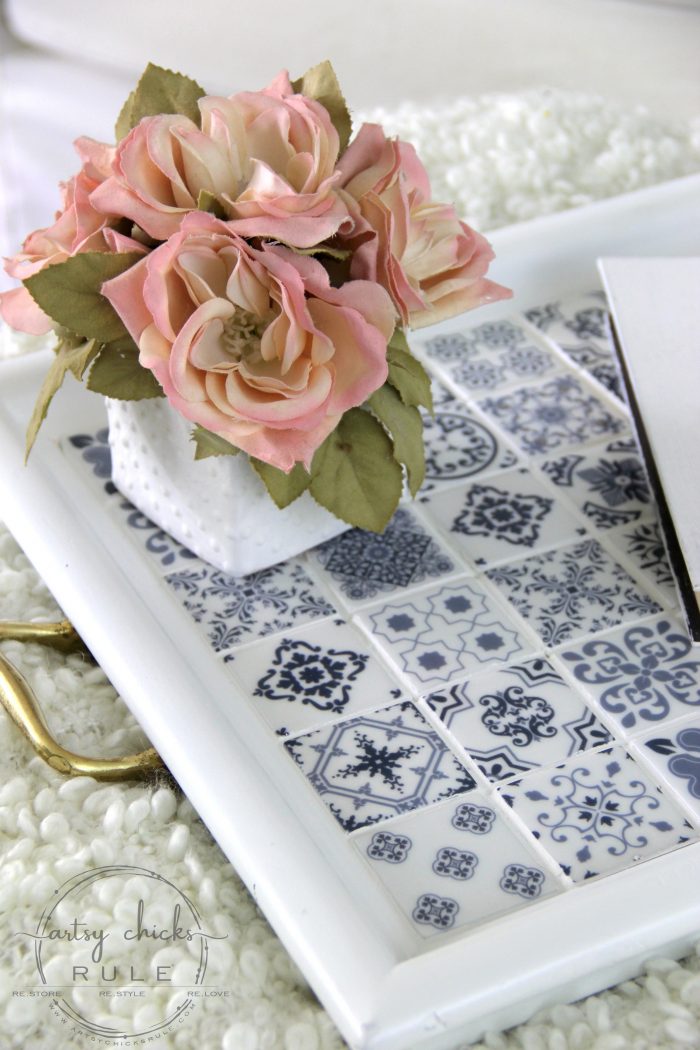 This was one of my favorites! I love the blue and white. (and this pretty tile)
Old trays are probably my favorite to tile.
See it here.
4. Old Framed Print Turned Tiled Tray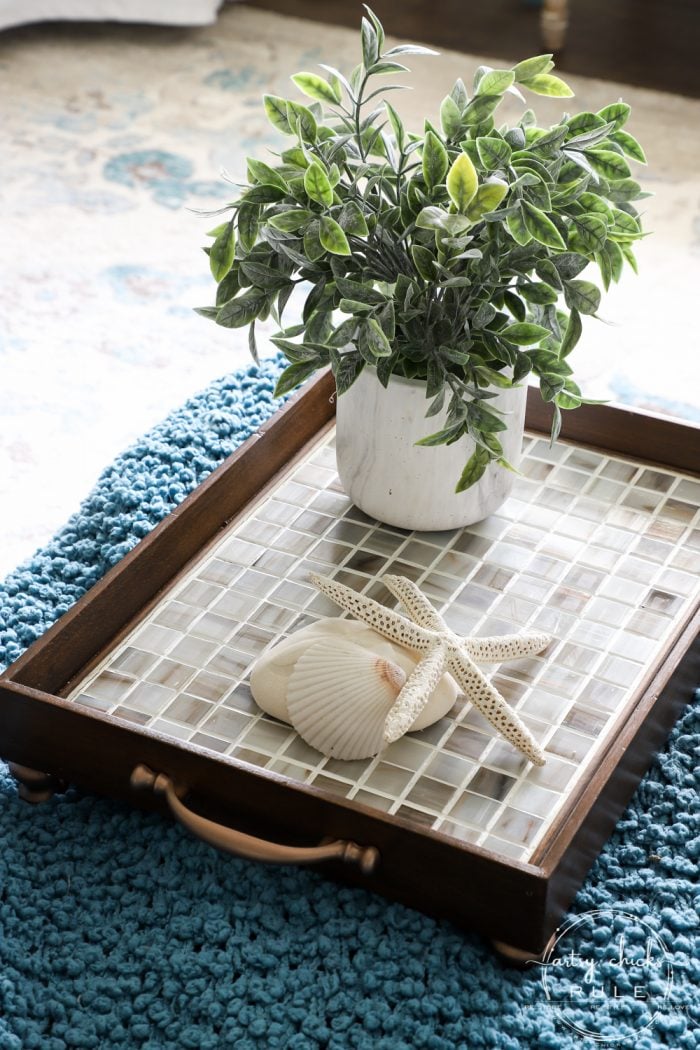 Another pretty! This frame was not your usual and worked great for a tray.
See it here.
5. Simple Makeover With Painted Tile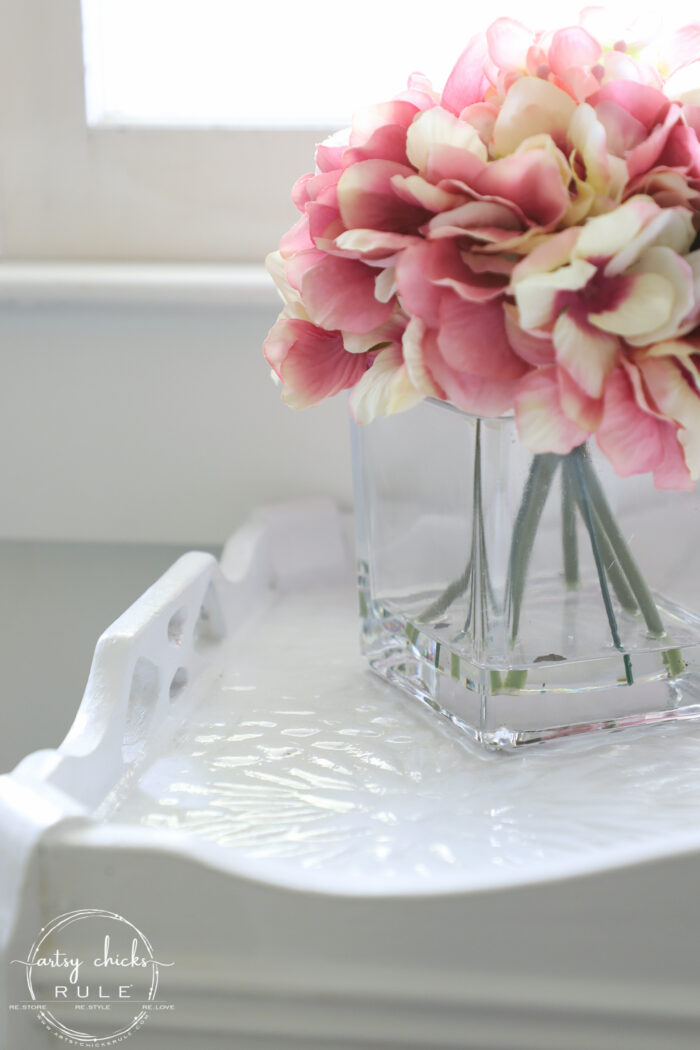 This one was a little different. I didn't add the tile, I painted it! Great way to refresh an old piece.
See it here.
6. Simple Thrift Store Tray Makeover With Tile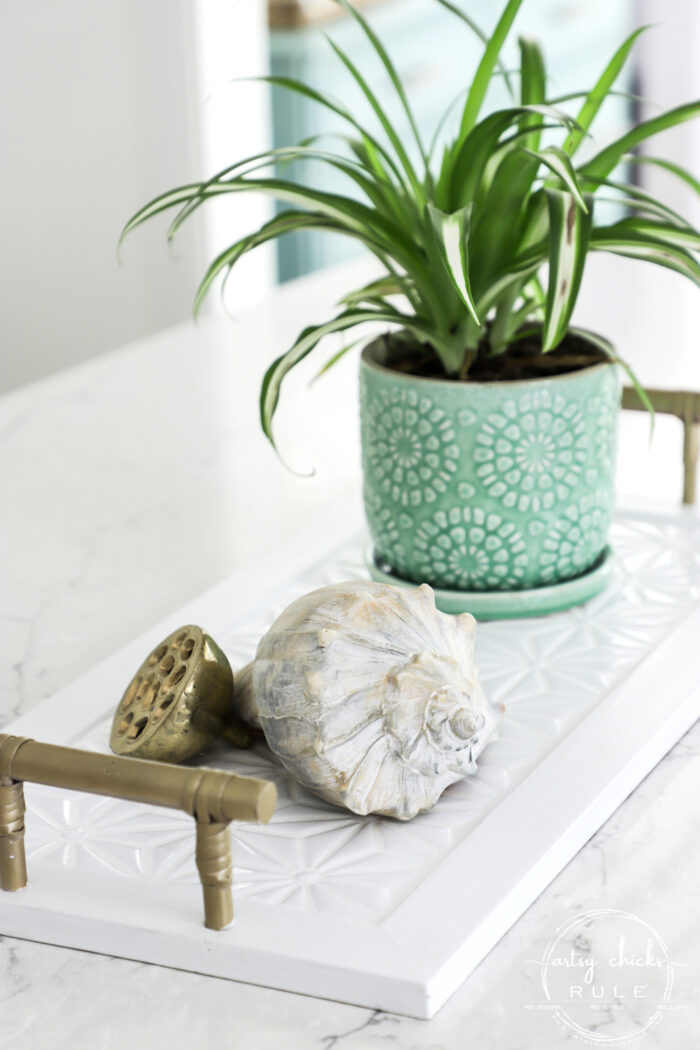 Another favorite! It was a keeper…and I kept it. 😉
See it here.
7. How To Tile A Tabletop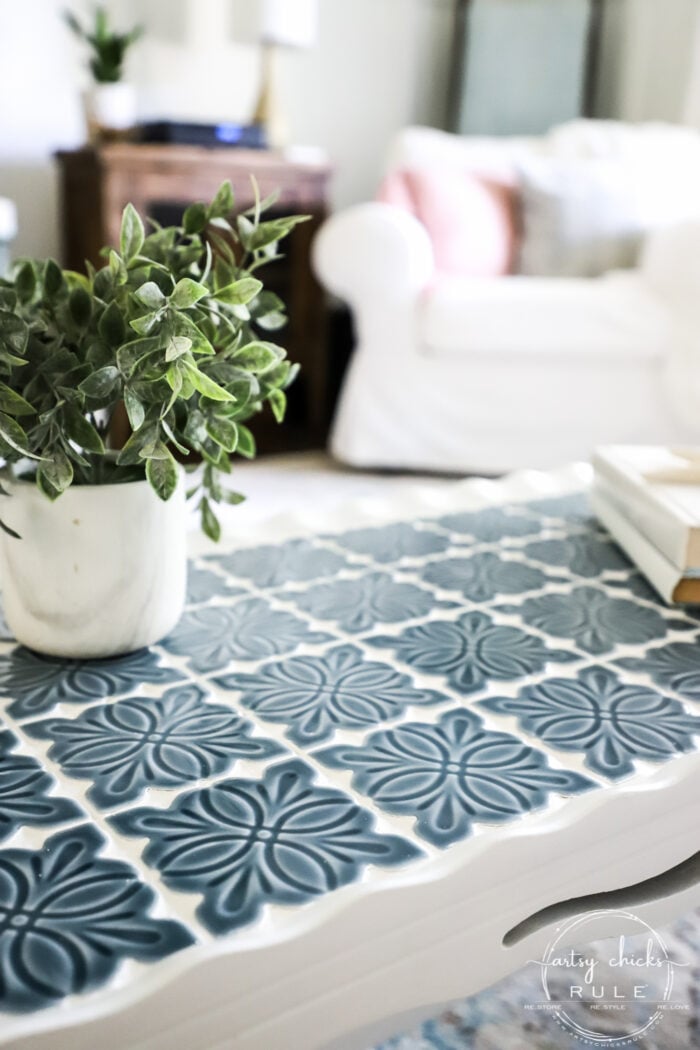 Coffee table with tiles?? Why, yes, absolutely!! What a difference it made.
See it here.
8. Wood Bowl Makeover With Tile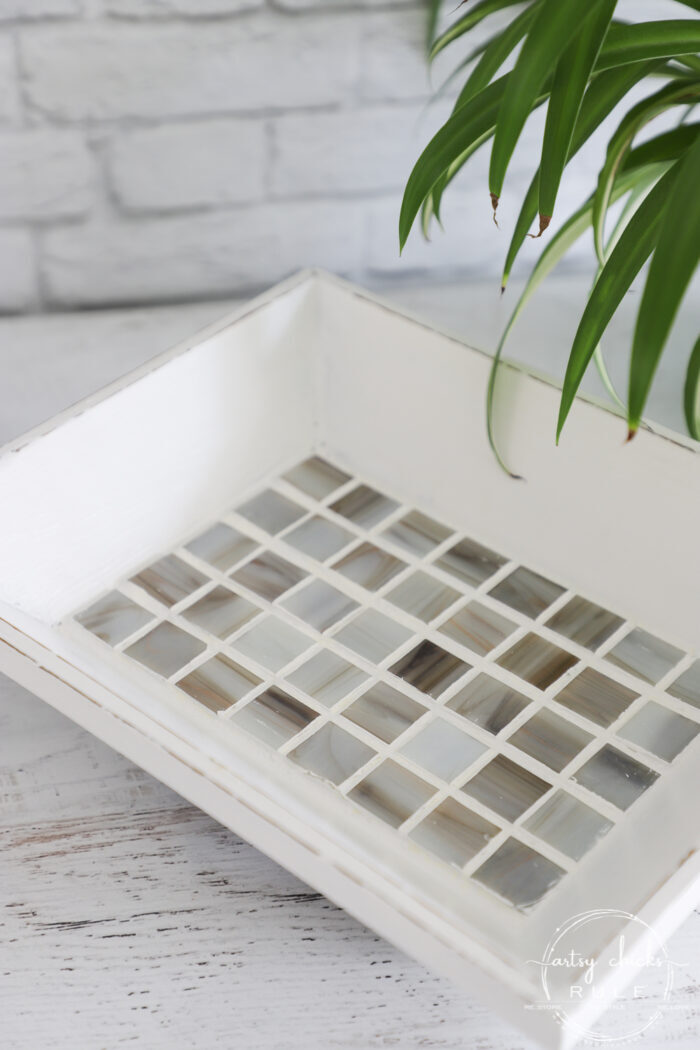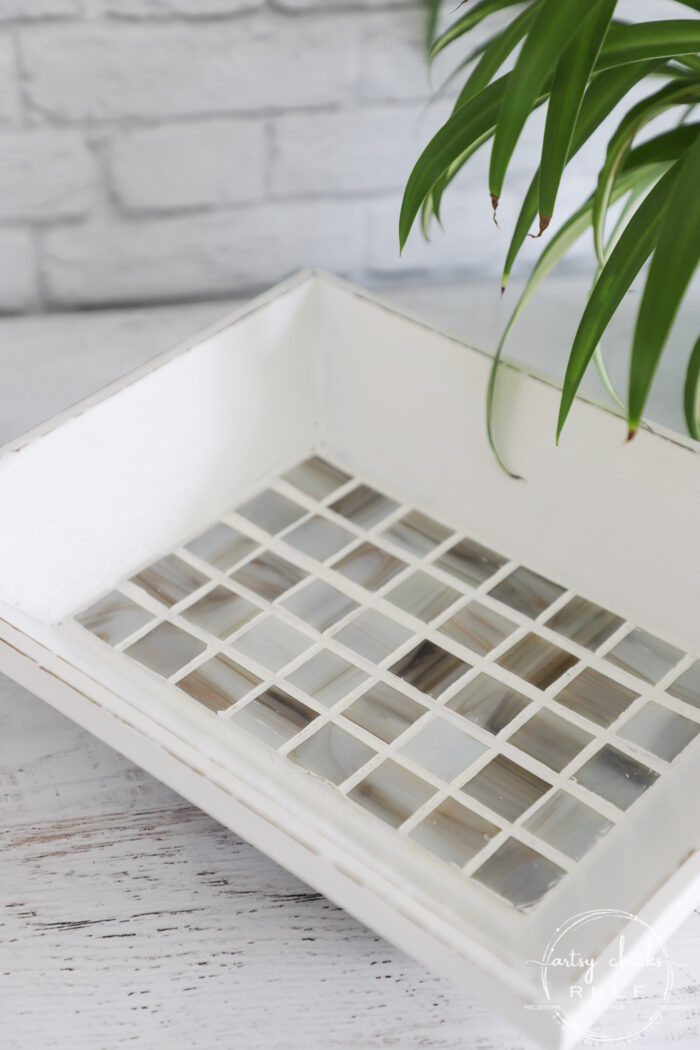 Even small things are sweet when made over with tile.
See it here.
9. Old Frame Turned DIY Tray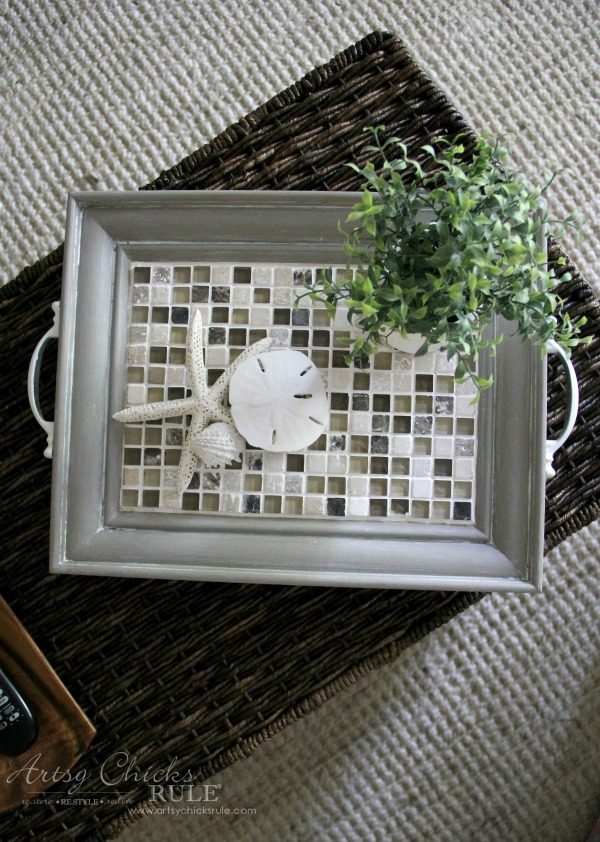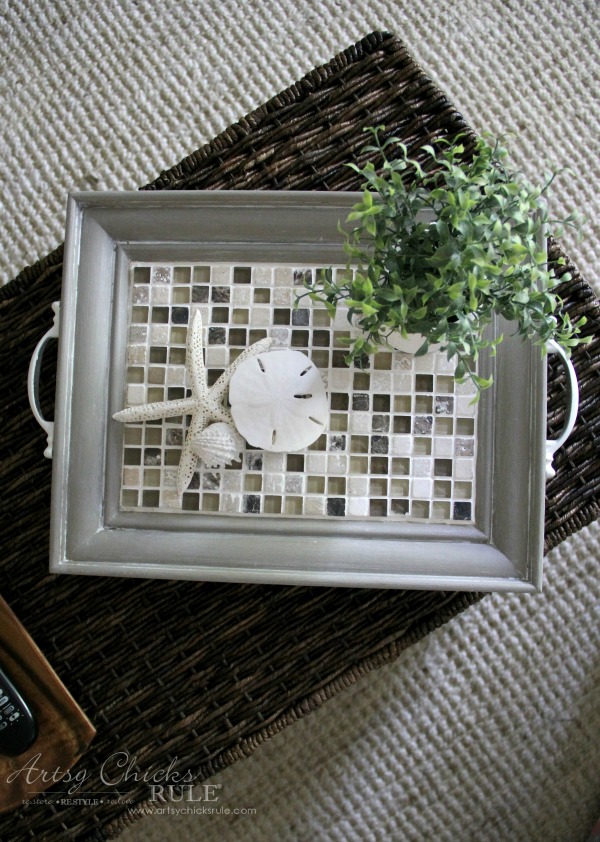 Another tray! This one with handles added.
See it here.
10. DIY Tiled Tabletop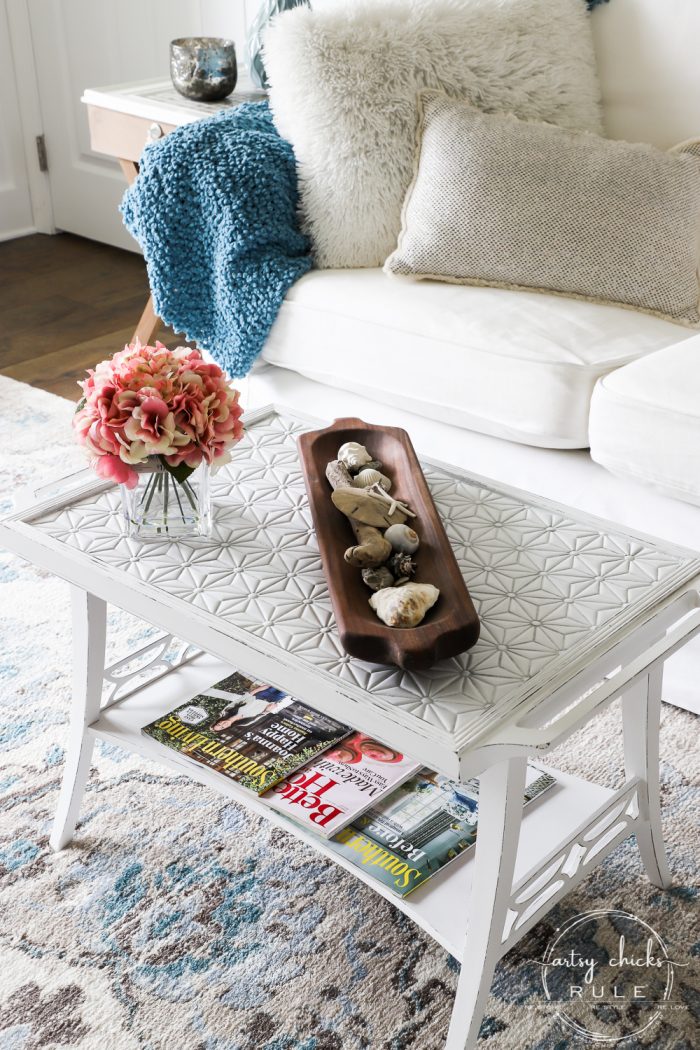 This one also stayed here! I use it on our porch, you've probably seen it in my porch posts.
See it here.
11. Butterfly Tray Makeover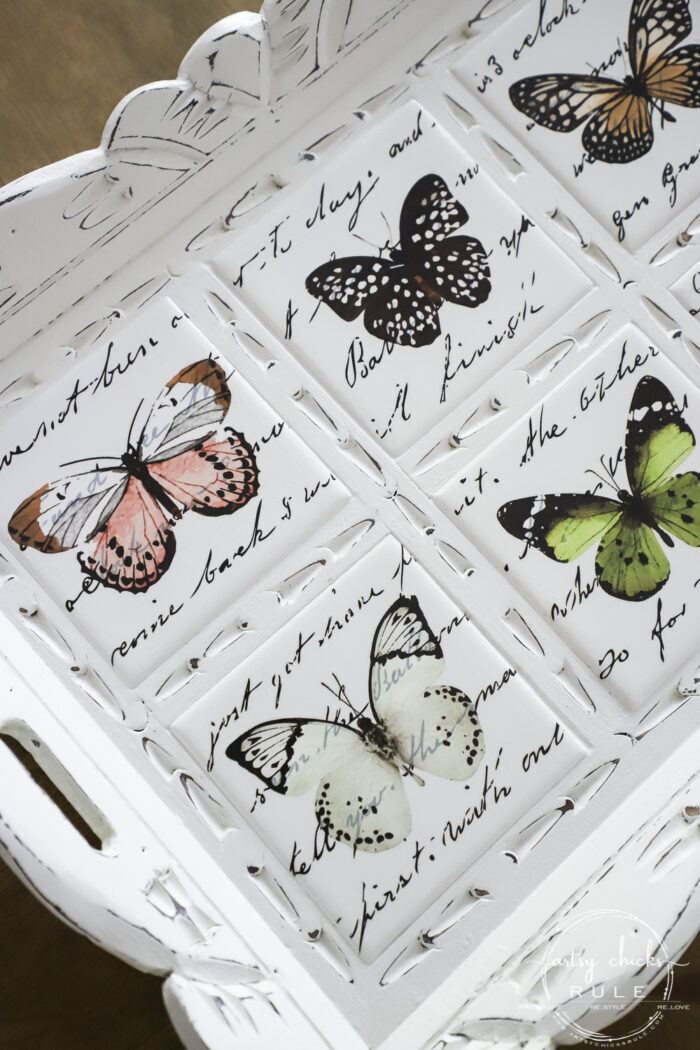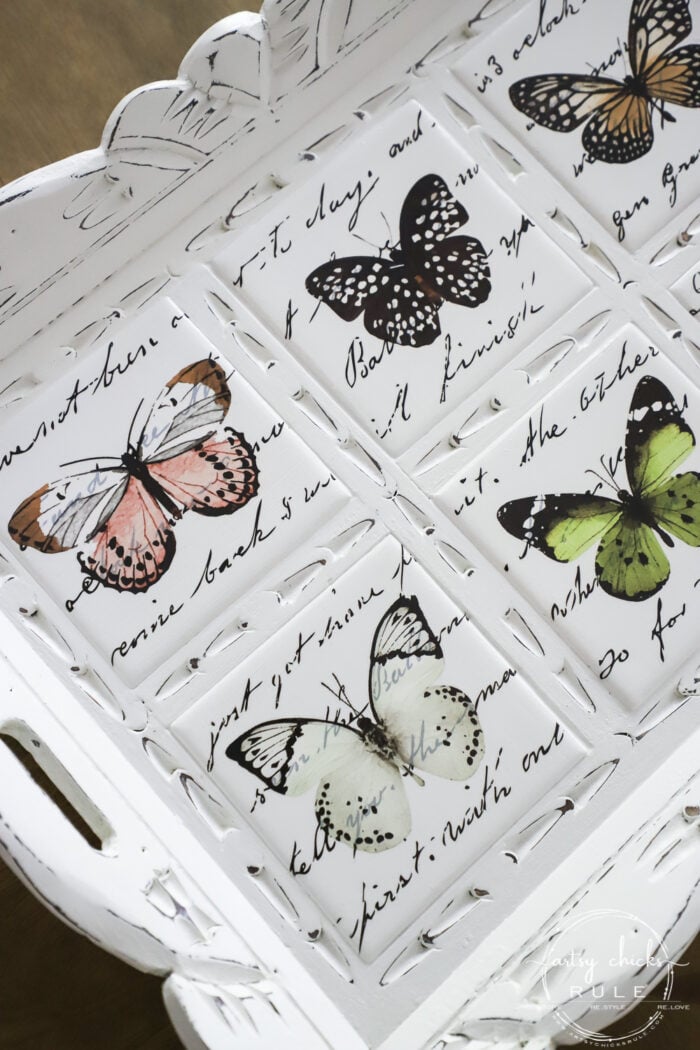 This one went to a lucky winner on one of my giveaways! I really loved it. I didn't tile this one, just painted and added pretty transfers.
See it here.
12. Mother Of Pearl Tiled Tray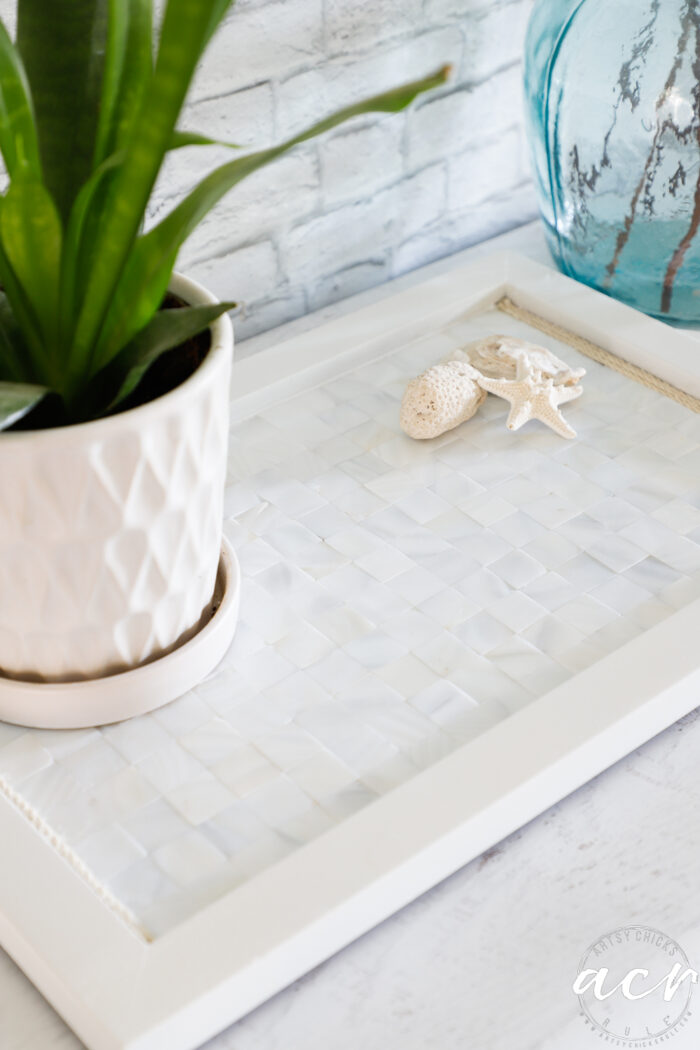 And my most recent, mother-of-pearl tiled tray.
See it here.
Have you ever used tile to makeover a project?? Maybe something small or even something larger like a coffee table or dresser top?
It's a fun way to kick that makeover up a notch, for sure!
PIN it to save it!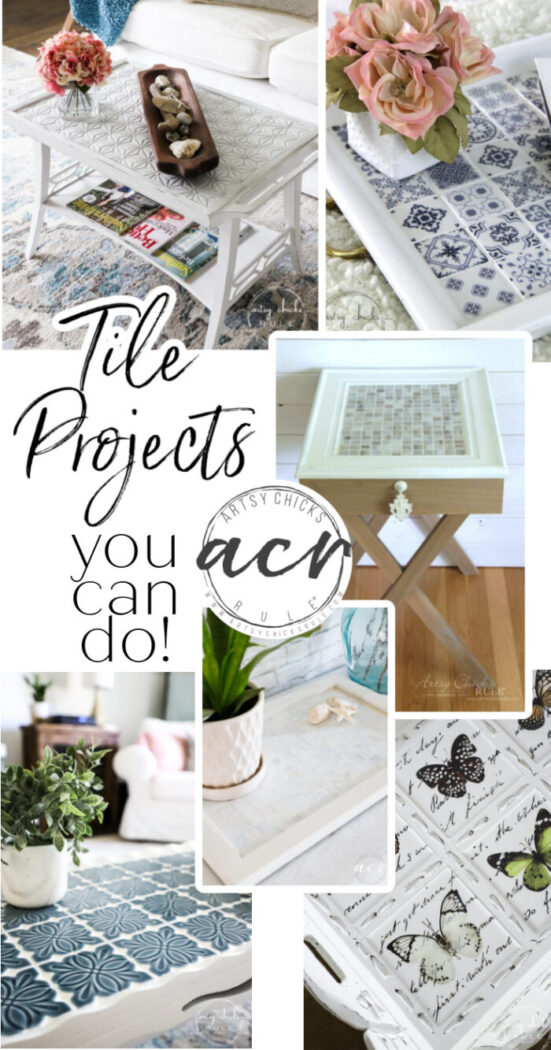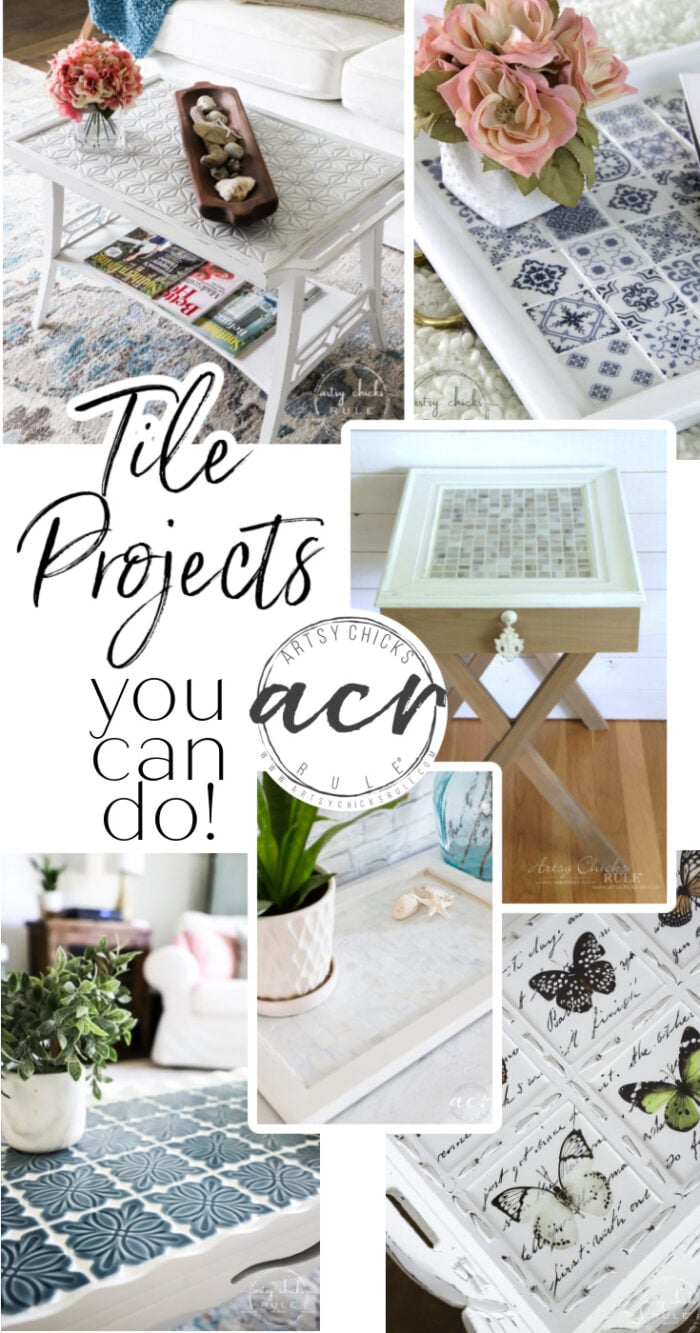 Have a wonderful fall weekend, friends!
xoxo