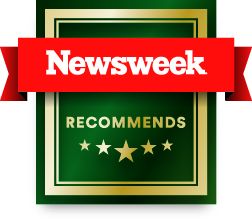 Each month we go hands-on with exciting new products, gear, food and spirits in search of what is worth spending your money on. In June, we tested a custom office chair, an epic standing desk, delicious wine, new luggage, an amazing grilling upgrade and much more.
Read on for minireviews of some of our favorite items this past month. As always, the prices listed may fluctuate over time.
Meater Plus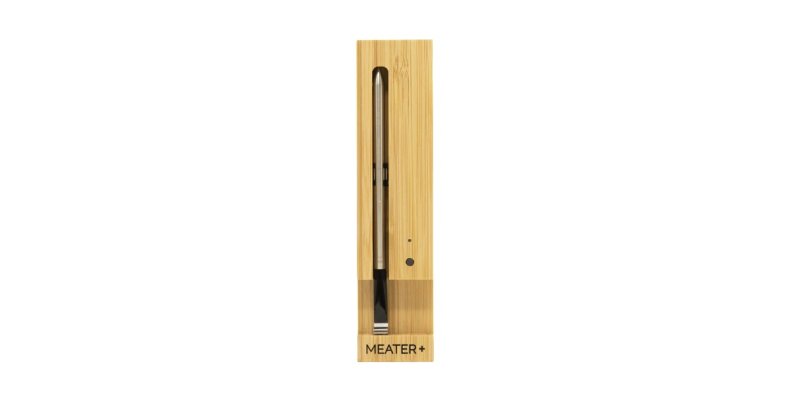 The Meater Plus is an epic wireless meat thermometer that simplifies cooking to perfection chicken, steak or whatever you have planned for dinner. Forget cutting chicken breasts in half to see if they are done or trying to judge how rare a steak is with your finger.
The Meater Plus connects to your phone and notifies you when to flip the meat and when to remove it. In addition, the Meater Plus includes a Bluetooth repeater that expands the thermometer's range so that you can keep cooking or talking to guests inside without worrying about the grill outside. You can use the thermometer in your oven, a grill or even in a smoker.
Huawei MatePad Pro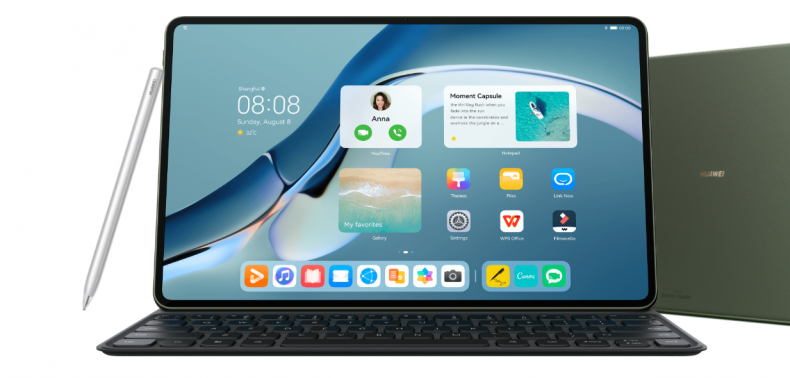 The Huawei MatePad Pro is a 12.6-inch premium Android tablet that is capable of taking on Samsung and Apple. This thin and light tablet features a great-looking display that works with the Huawei M-Pencil and Smart Magnetic Keyboard for a full ecosystem of accessories. You can even use the tablet as a second display for Huawei devices. I also like that this tablet includes both wireless and reverse wireless charging, meaning it can keep a phone powered up on the go.
One of the standout features is the sound that this tablet delivers. With eight speakers, it was capable of filling our office with impressive audio without the need to connect a Bluetooth speaker. This allowed me to blast Dutch DJ Martin Garrix without distortion while getting my work done.
Learn more at Huawei.
Label 180 Chair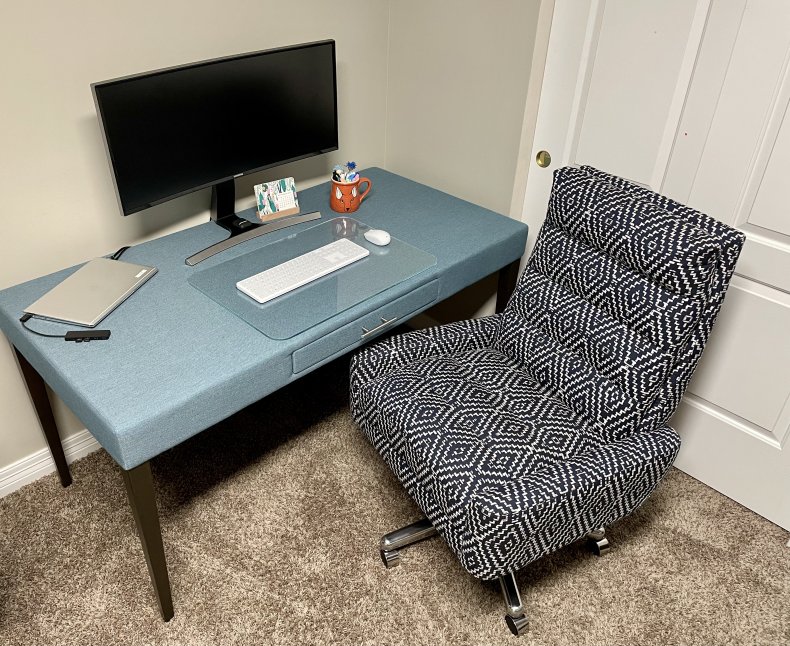 Are you ready to upgrade your home office with a better chair? if you are also looking for a statement piece, check out Label 180 chairs, which are available in three designs, two sizes and more than 70 different fabric colors and patterns. This is an excellent choice for a home office that is in a shared space, since you can choose a style that doesn't look like you stole your chair from work.
The Quill desk chair is spacious and comfortable. Pay attention to the low armrests, which are great for sitting cross-legged—though you may end up missing the support armrests of traditional height offer. Label 180 also offers a wide range of customizable desks to coordinate with. Pricing depends on size and fabric options.
Buy the Quill at Label 180 from $1,600.
The Federalist Wine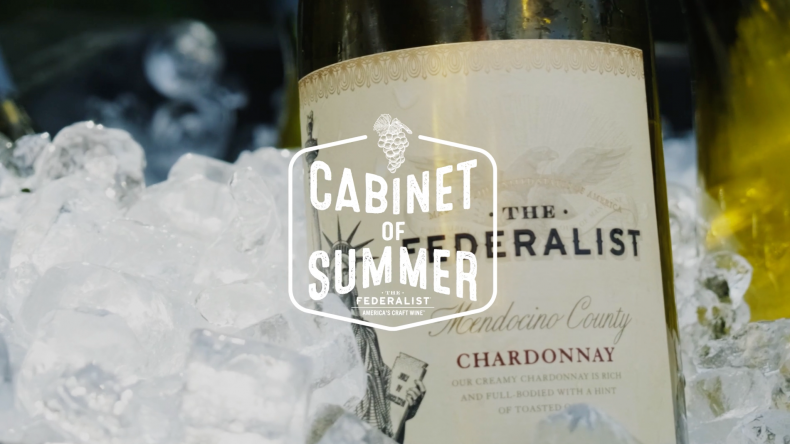 As winter turns to summer, so do our thoughts of sipping wine poolside or around a campfire. We recently had the opportunity to taste The Federalist's Chardonnay and loved the full-bodied white wine. It is a fresh and tasty Chardonnay that brings with it promises of warmer weather. When the temperature drops in the evening, The Federalist Cabernet Sauvignon is also a great choice.
The Federalist is offering two opportunities to become part of its Cabinet of Summer, including a $10,000 reward to make the season epic:
Secretary of the Backyard: This person loves spending the warm summer months in the comfort of their own home or throwing the biggest block party to date. Whether they're grilling, playing sports in the yard or looking to revamp their backyard space to host their family and friends all summer—The Federalist has got them covered.
Secretary of the Frontier: This individual is all about new adventures and spends most of their time soaking up the sunshine outdoors. This summer, they'll be able to enjoy their favorite Federalist wine as they explore everywhere, from the countryside to the beach or to the mountains.
You can enter now through June 22. Learn more about the contest and how to enter with this link.
Buy at your favorite wine shop or at The Federalist.

Vari Electric Standing Desk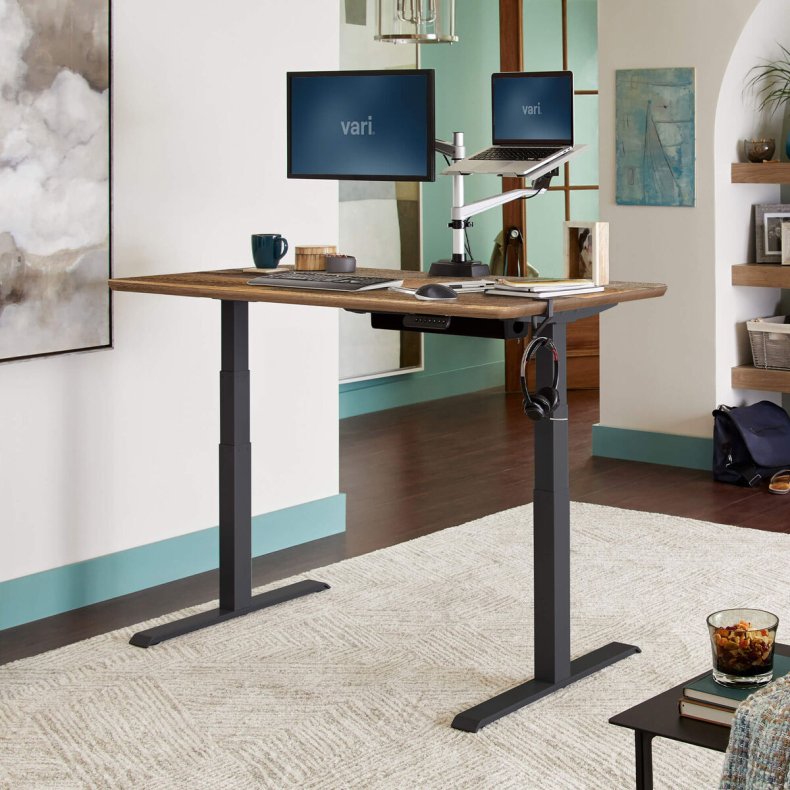 As part of a recent home office upgrade, we tested the 60-inch-wide, 30-inch-deep Vari Electric Standing Desk. We loved the ability to adjust this to the perfect height for sitting or standing. You can opt for various accessories like a power hub, foot mat, desk light and more.
We chose the reclaimed wood finish, which matches another desk in our home office and looks great. It has held up to daily use without any issues. The gray legs are a nice touch. They don't show dust or pet hair as much as black legs do. The desk is very stable, and it works well with monitor arms. The optional cord holding tray keeps everything looking tidy under the desk and simplifies cord management. This model is wide enough for a large, ultrawide monitor or a multimonitor setup.
Vari offers the Electric Standing Desk in several sizes and colors to fit the space and match your home office. This is an excellent upgrade if you are looking for a sturdy desk that you can use sitting or standing.
Peak Design Everyday Case for iPhone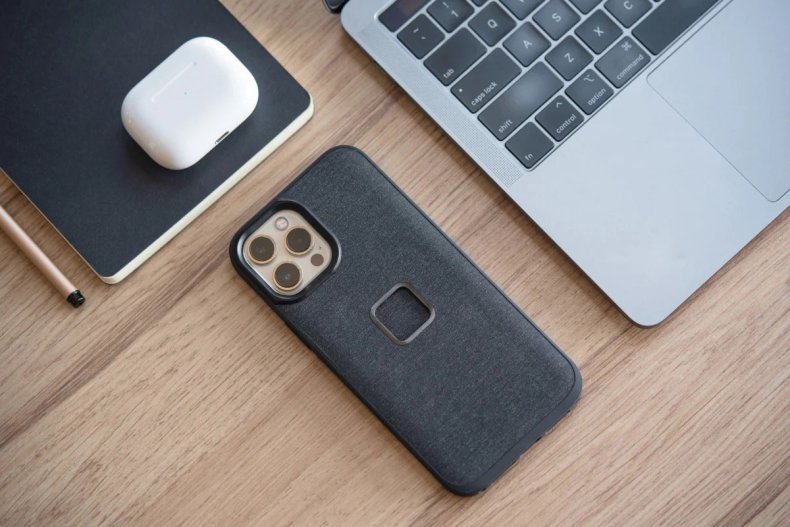 Peak Design is best known for camera accessories and backpacks, but their Everyday Case for iPhone is hands-down the best case I've used this year. It is made from the same material as Peak Design's backpacks, and it holds up well in tough conditions, is easy to grip, looks great and features a nice texture.
The case is MagSafe compatible. It's also part of the Peak Design Mobile Ecosystem, so you can attach it to various mounts and accessories, including those designed for bikes, cars and motorcycles, or a tripod. You can also connect it to a wallet and use it with a Peak Design charger.
By far the case's best feature is the strength of its magnet. It was strong enough that I could attach it to the microwave or fridge while working in the kitchen. In the garage, I could quickly mount it to a toolbox or another metal surface to keep the phone in eyesight while focusing on a project. It is also possible to use the magnet to turn a lamppost or sign into a tripod.
Buy at Peak Design for $39.95.

eBags CTS Collection Carry-On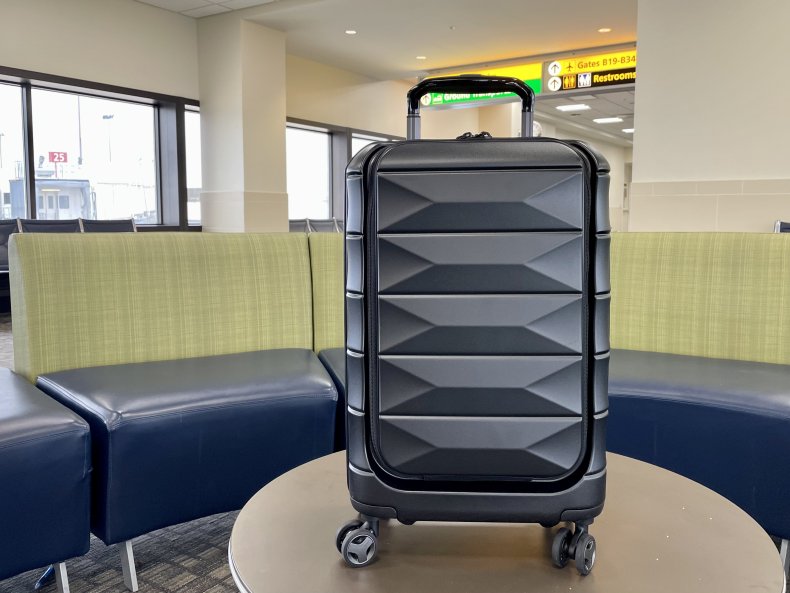 Travel season is officially in full swing. On a recent trip, I tested eBags CTS Carry-On Spinner and CTS packing cubes. This is an excellent upgrade from my smaller carry-on and still fits within the luggage restrictions at U.S. airlines.
I loved the handle, which adjusts to several heights; wheels that allow me to roll on all four easily through the airport; and the integrated TSA lock that can secure the bag in transit. The outer zip pocket was perfect for things that I needed while on the go, without my digging into my backpack or opening up the main compartment of the suitcase. There is also an integrated AirTag holder so that you can track your suitcase.
Inside the carry-on are several organizational storage areas. The packing cubes offer additional places to separate your items. This was a perfect size for a few days, and there is enough space that I could have easily added two more days' worth of clothing.
Agave & Rye Tequila & Bourbon Hall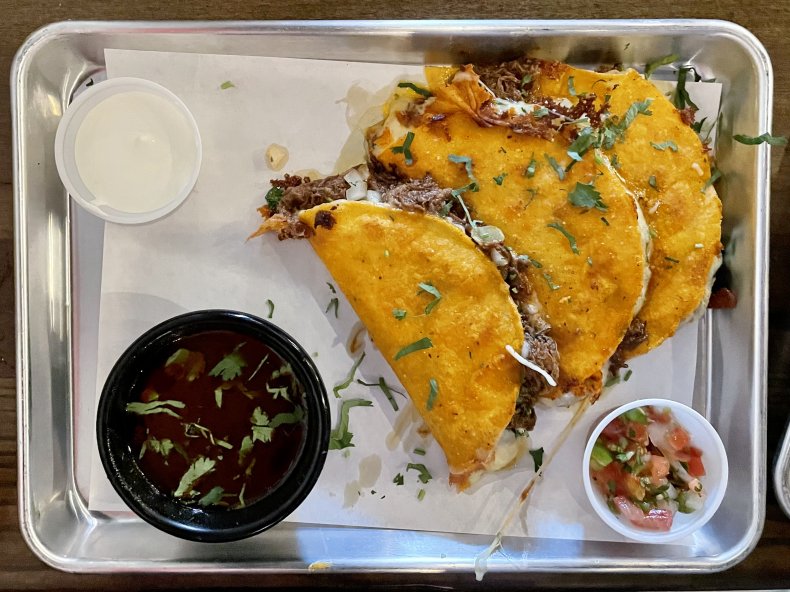 Recently we had the opportunity to visit Agave & Rye Tequila & Bourbon Hall for a soft opening in Columbus, Ohio. This restaurant offers over 20 different tacos, delicious appetizers and an absolutely impressive collection of bourbon, tequila and mezcal.
We started with the crispy brussels sprouts and tortilla chips with pineapple-mango habanero salsa, queso and guacamole. The brussels sprouts were tremendous, and the almonds added a nice texture contrast. The salsa was excellent, and we wished for a second round.
The birria tacos were the best thing we tasted all night. They melted in the mouth, and the dipping sauce was heavenly. We will be back for more of these soon. We also tried several options from the Epic Taco section of the menu and loved the flavor combinations and the double taco that combines both soft and crunchy shells. Try the Crown Jewel and the Filthy Fajita.
Find an Agave & Rye location near you.

Southern Recipe Small Batch Pork Rinds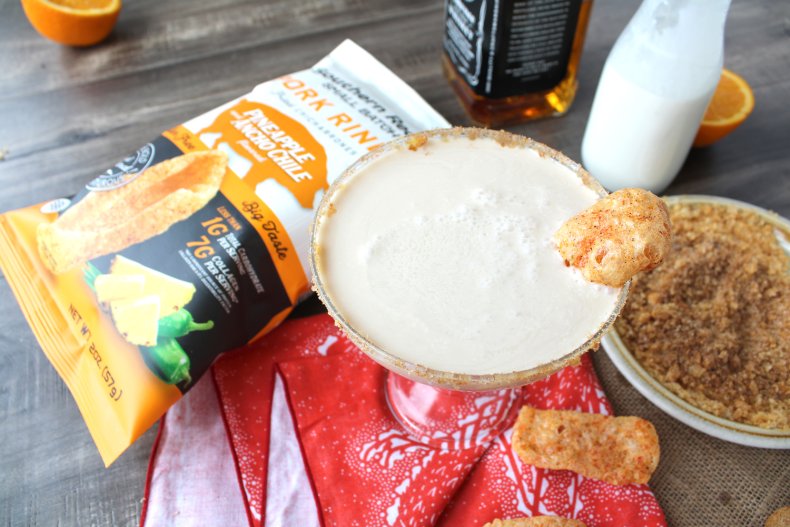 The Southern Recipe Small Batch Pork Rinds are a great low-carb snack option that come in a wide range of flavors. Their satisfying crunch drew me back to them, even though I don't typically eat pork rinds. I shared these with my parents, who are low-carb snackers, and they were excited to try them.
Check out the flavors and sign up to receive a coupon from Southern Recipe Small Batch so you can save on your first bag. The site also offers a wide range of recipes that use pork rinds, from snacks and drinks to dinner and even dessert.
Find Southern Recipe Small Batch Pork Rinds at a store near you.

Newsweek may earn a commission from links on this page, but we only recommend products we back. We participate in various affiliate marketing programs, which means we may get paid commissions on editorially chosen products purchased through our links to retailer sites.